Echo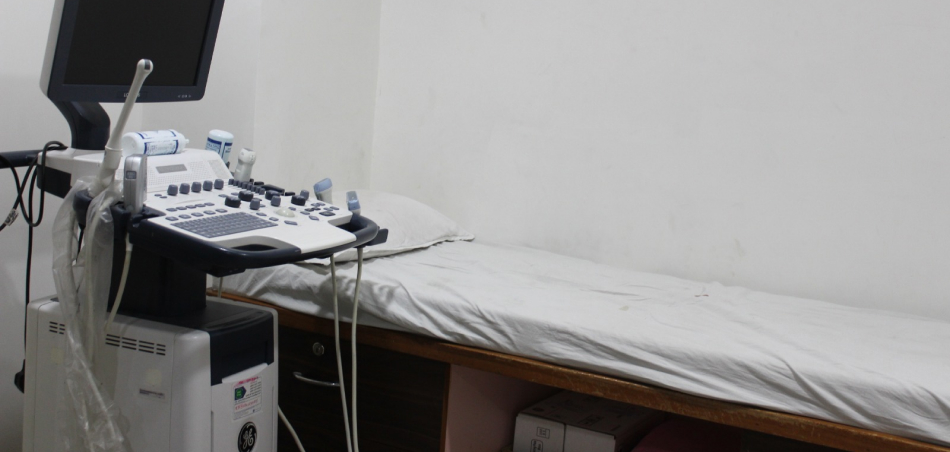 An Echocardiogram or "Echo" is a scan used to look at the heart and nearby blood vessels. It is a type of ultrasound scan which means a small probe is used to send out high-frequency sound waves that create echoes when they bounce off different parts of the body.
We do have an echocardiogram that can help diagnose and monitor certain heart conditions. It checks the structure of the heart and surroundings block vessels, analyzing how blood flows through them and assessing the pumping chambers of the heart. We do echo for Industrial health check-ups and also for pre-policy medical check-ups and tests under Health insurance.
T.M.T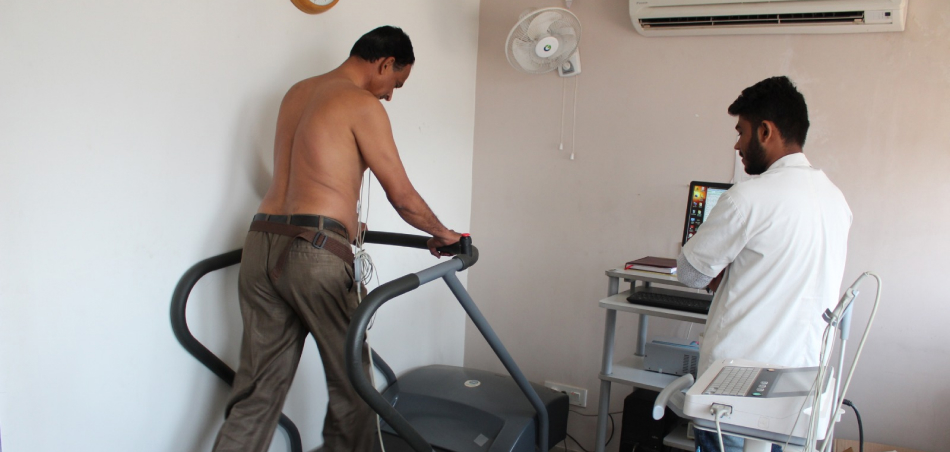 A Treadmill Test (T.M.T) or Cardiac stress test helps determine how far your heart can go before an abnormal rhythmic or blood flow to the heart muscle drops. It helps to know, how your heart responds to being pushed. The test compares blood circulation to blood in rest and stress conditions means when you are under optimum physical pressure.
We conduct T.M.T in our hospital and it is also done as part of industrial health check-ups and pre-policy medical check-ups under health insurance.